Join Us In Person At The 2021 World LNG Summit & Awards
Rome Cavalieri Hotel
days
Hours
Minutes
Seconds
The World LNG Awards Evening
Celebrating Excellence In The LNG Industry
A key fixture in the LNG calendar, the World LNG Awards recognise companies and individuals who have contributed to the development and future of the LNG industry through either commercial or technological innovation. The Awards Evening offers an unrivalled opportunity to network with key decision makers and thought leaders within the global LNG industry.
Date: Wednesday 1 December 2021
Time: 18:30 - 22:00
Drinks Reception Hosted By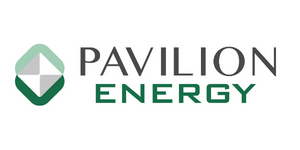 Awards Dinner Hosted By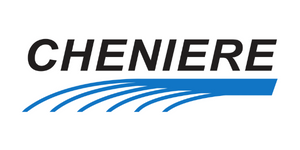 2021 Award Categories And Criteria
Energy Transition Award 2021
Winners Of The 2020 World LNG Awards
Congratulations to the Winners of the 2020 World LNG Awards:
Award for Outstanding Contribution to the Industry: Nigeria LNG Ltd & KPLER
World LNG Energy Transition Award: Pavilion Energy
World LNG Executive Award: Jill Evanko, CEO, Chart Industries
Hear From Previous Winners
2020 is a year of many dimensions for many organisations, but for us at Nigeria LNG it's turned out to be perhaps one of our better years, on the back of our ambition to grow. Today at our 22 million tonne capacity plant, the ambition for us is to look to the future and grow, to the extent that we recently took FID for Train 7 to increase our capacity by 35%. We are so inspired on the back of this award to push forward and go for greatness. Thank you dmg, it's a great honour and we are very privileged to be recognised in this category.
Seven years ago, I was working in my kitchen with my friend, who became my co-founder, we had just created the company and were working on an LNG data platform prototype. Back then, as a company we were as small as you can be. We had no revenue, no clients, no employees or even offices. If you would have told us that seven years later, we would have won this award, we would not have believed it. We owe this success to the fantastic dedication of our teams and to all the partners and clients who have trusted us from the very first day.
Government and society telll us 'build better, build back greener' and as an industry we have decided to act decisively. Therefore, it is a privilege and an honour for Pavilion Energy to be the first recipient of the Energy Transition Award. This will resonate well with the people of Pavilion Energy who have been working really hard for our own transformation and for making a lasting impact on the LNG industry and market. Thank you to all colleagues of industry for selecting Pavilion Energy. However, we truly believe the winner is the industry for having put the energy transition as our top priority.
This is quite the unexpected honour. Many of the award winners, both in prior years and in other categories, are what make me proud to participate in this industry. It's critical as an industry to ensure we are pivoting towards clean energy transition and LNG can be a key part of the solution. All in all, we operate in a great industry with great people and i'm privileged to work in it.
Put Your Company In The Spotlight At The End Of Year Celebration
To discuss your participation at the World LNG Awards Evening, please contact