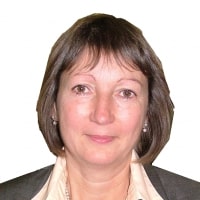 Debbie Turner
Senior Broker, LNG

Howe Robinson Partners UK
BIO
Debbie is currently the Senior Shipping Adviser to Simpson, Spence and Young, one of the largest privately owned shipbroking firms in the world.
She has over 30 years of LNG and LPG experience and began her career with Burbank Marine, which became part of the Braemar Seascope group in 1999. She established the current LNG desk at Braemar which has grown in stature and worked closely with the successful technical arm of the company, Braemar Engineering (formerly Wavespec).
In her current job, Debbie is responsible for the all aspects of the industry with her prime focus on consulting work and aiding the broking team with their long term strategy, together with day to day chartering business. She also works in close co-operation with the highly reputable SSY Research team.