Reconnecting The Global LNG Industry In-Person
Taking Place In Person In Athens 29 November – 2 December 2022
Gathering The World's LNG Leaders For Over 20 Years
Celebrating Excellence In The LNG Industry
The World LNG Awards Evening
4
Days Of World Class Content
The End-Of-Year Gathering For The Global LNG Industry Is Moving To Athens, Greece
The 21st World LNG Summit & Awards took place in person at the Rome Cavalieri Hotel from 30 November – 3 December 2021, providing a platform to reconnect the entire LNG & gas value chain under one roof and evaluate what's next for the global LNG business.
Under the theme, 'Redefining LNG for the 2020s in a Decarbonising World', the 21st World LNG Summit & Awards addressed how the industry can adapt and decarbonise LNG to avoid and reduce existing GHG emissions in the LNG supply chain. We were delighted to reconnect the global LNG industry in Rome and thank you for your support and participation.
We are pleased to announce that the Summit will be moving to Athens, Greece 29 November - 2 December 2022.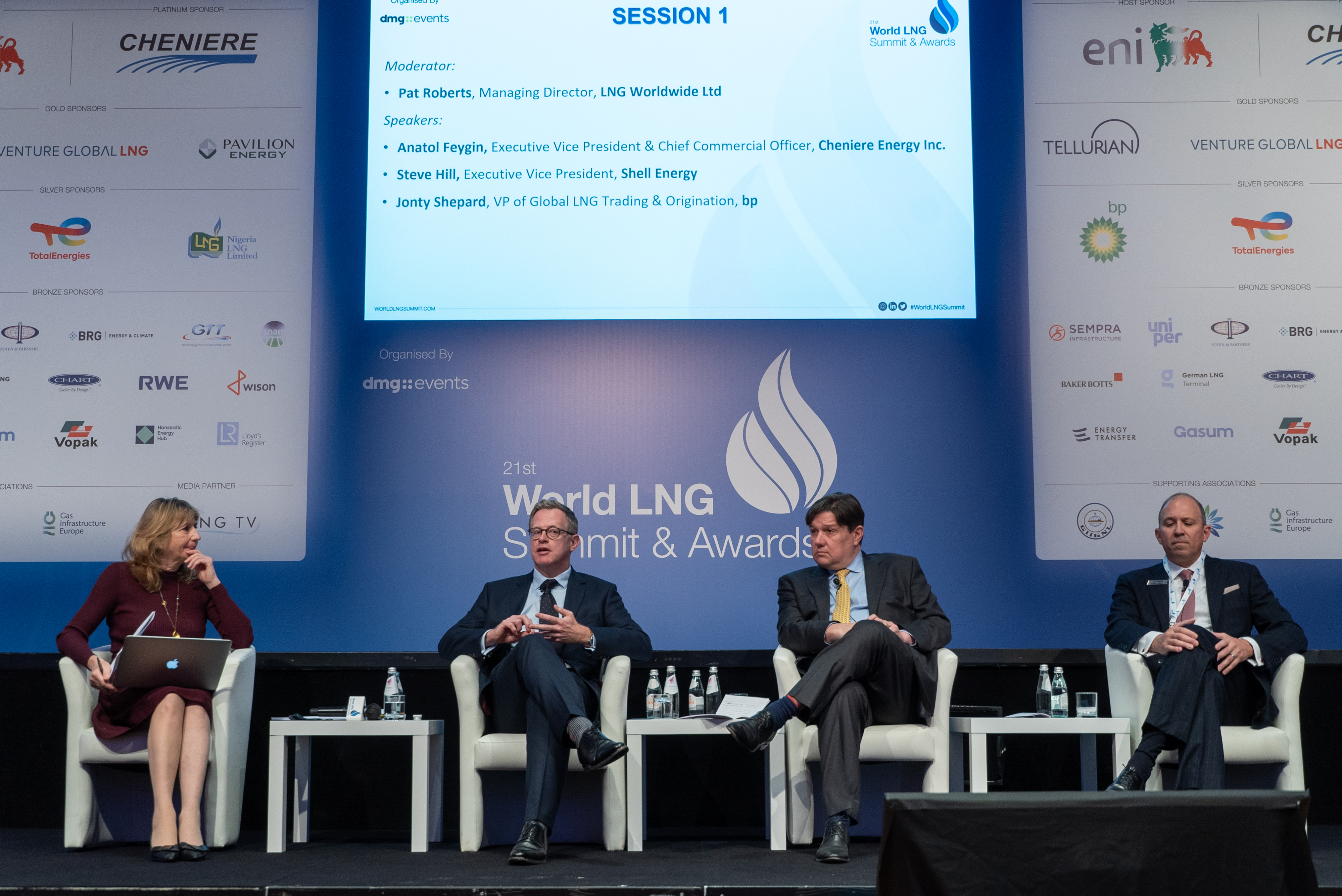 With Thanks To Our 2021 Speakers
Hear From Previous Participants
The World LNG Summit was extremely informative with a top-notch group of speakers discussing many relevant and insightful topics, as well as a huge personal success for NOVATEK for being recognized for our contributions to the global LNG industry and LNG Executive of the Year in 2018.
The Summit does a great job of getting all the industry together. It's a very efficient way to do business and to learn what other people's experiences are. It's a great event.
The Summit is the annual opportunity for us to check the pulse of where the industry is. It's the only annual event that's fully dedicated to LNG and covers worldwide. It's great to get together at the end of the year and find out what is happening and what innovations are taking place.
The LNG Wrap Podcast - Listen Now
In this content offering from the World LNG & Gas Series, Pat Roberts rounds up key LNG & Gas moments from the week and discusses what they mean for the industry.