Join Us In Person At The 2021 World LNG Summit & Awards
Rome Cavalieri Hotel
days
Hours
Minutes
Seconds
Please find below a comprehensive overview of best practice procedures that dmg::events will be applying to this year's World LNG Summit & Awards Evening taking place at the Waldorf Rome Cavalieri Hotel from 30 November – 3 December 2021.
These guidelines are aligned with up to date information provided by the local government and Waldorf Rome Cavalieri Hotel.
Please note that due to the fluid nature of the situation our Health & Safety measures are under constant review and are therefore subject to change. We will keep all attendees updated with any changes to these measures as they occur.
To view the latest information on entry requirements for Italy, please visit this link.  
We would like to reassure our participants that we are actively monitoring the coronavirus (COVID-19) pandemic. The health, safety and wellbeing of the community remain of the utmost importance to us. Thank you for your continued support and we look forward to seeing you in December. Read more
Pre-Event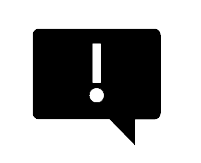 Clear communications
Clear communications with all delegates, exhibitors, visitors and contractors about COVID-19 protocols.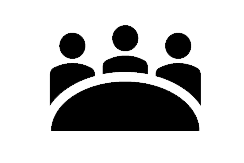 DMG Events COVID-19
DMG Events COVID-19 committee to closely monitor both the pandemic situation and local government regulations in the event city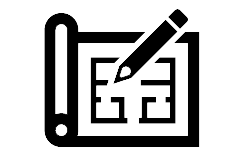 COVID-19 prevention
Detailed COVID-19 prevention, control and emergency response plan
During the Event
As a precautionary measure, Green Pass certificate* and temperature will be recorded on arrival for everyone that enters the venue.
Hygiene amenities including hand sanitising gels will be available at the registration desk and at other convenient locations within the venue.
Event space floorplans and seating capacities have been adjusted to be compliant with social distancing guidelines, and each guest needs to maintain 1m distance from other guests.
Face covering is recommended for all the delegates, visitors, exhibitors, contractors and event staff during the entire event.
Reinforced food safety standards, new buffet and table service protocols
All AV equipment will be sanitised, with microphones in particular sanitised between every use
Signage and queue ropes in all high traffic areas serve as gentle reminders for our guests to maintain safe physical distance
Regular cleaning and sanitisation of frequently touched surfaces and high traffic areas such as elevators and elevator buttons, escalator handrails and public restrooms
*If you do not have the Italian Green Pass certificate, the Italian Health Ministry confirmed that vaccination certificates issued by health authorities in any of the following countries would also be accepted in Italy: Canada, Israel, Japan, United Kingdom (including England, Scotland, Wales, Northern Ireland, Gibraltar, the Isle of Man, the Channel Islands and British military bases on Cyprus), United States of America and other EU or Schengen countries. Certificates can be shown in digital or paper format. If you are not vaccinated, the pass will also be available to people who present a negative COVID-19 PCR or Rapid Antigen test within 48 hours. Find a testing location in Rome via this link. 
Ensure Your Company Is Part Of The Global LNG Event Of The Year
For further information on how you and your company can get involved, please contact