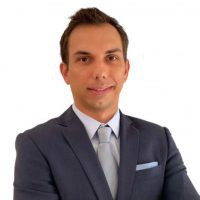 Mark Terzopoulos
LNG Commercial Director

Maran Gas
BIO
Mark is the LNG Commercial Director for Maran Gas where he is responsible for the fleet's commercial activities. Maran Gas Maritime is the in-house technical & commercial manager of the LNG fleet for the Angelicoussis Shipping Group, which is one of the largest privately-owned shipping companies in the world with over 150 vessels on the water or under construction in the dry bulk, tanker and gas sectors.
Prior to joining Maran, Mark served as Chartering Director at TMS Cardiff Gas where he was head of commercial for the company's short and long-term gas shipping. He began his shipping career in London at Navig8 Group which is the world's largest independent pool and commercial management company.
Mark received his B.A. in Economics with a Minor in Entrepreneurial Leadership from Tufts University. He also holds a MSc in Energy, Trade & Finance from Cass Business School.