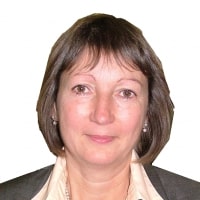 Debbie Turner
Senior Broker, LNG

Howe Robinson Partners
BIO
Debbie has had the benefit of being in the industry for sufficient time to see the evolution from long term contracting to spot charering. 
She has worked for three of the top broking houses and is currently employed by Howe Robinson Partners as the head of LNG, running a team which covers the US, Europe and Singapore.  At the same time, the team has the benefit of an expansive network of brokers worldwide from within the Howe Robinson family. 
Her background in analytics of firstly petrochemicals and LPG has given a rounded view for all aspects of the gas shipping market.  In addition she has had the benefit of advising clients across the industry from portfolio players and trading houses to banks, lawyers and consultants.  Her experience within the conference sector is well known and always aims to provide a balanced and expansive view for LNG shipping.