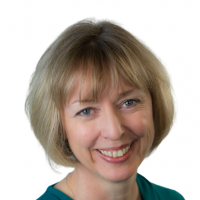 Ann Collins
General Manager, Gas Market Development

Shell Energy
BIO
Ann is currently General Manager, Gas Market Development for Shell Energy, with particular focus on the role of natural gas in the energy transition.
Ann has nearly 30 years of experience in the natural gas industry. She has worked for Shell, BG Group, Tractebel LNG, ExxonMobil and Mobil in various leadership and commercial capacities. Her career has spanned upstream, midstream and downstream and most continents of the world.
Ann's LNG experience includes General Manager LNG Origination for Shell, responsible for Europe, Africa and South America; Vice President, LNG Supply and Optimisation for BG Group, responsible for BG's global LNG operating business; and leading various business development opportunities for BG Group, Tractebel LNG and Mobil
Ann graduated from Imperial College in London with a BSc in Chemistry and MSc in Management Science.